If
you
call
one
wolf, you
invite
the
pack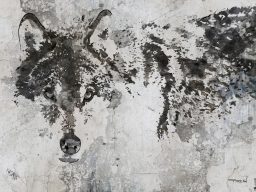 About
The Collaborative is the hub for the most talented public affairs, campaign, crisis management, communications and lobbying firms in California. Member firms give their clients the ability to choose one or several firms that work together—rather than compete—to provide their clients with the best possible outcomes.
Connect
Founding Members
Campbell Strategy and Advocacy
Greg Campbell has been at the center of California's public policy and politics for nearly 20 years. A consistent fixture on Capitol Weekly's Top 100 list of influential leaders, Greg has worked in senior staff positions for the last five Assembly Speakers including serving as Chief of Staff to Speakers Toni G. Atkins and John A. Perez. Since the inception of the full-time Legislature, Greg is the only person to have been Chief of Staff to two successive Speakers.
---
Managing Director & Member
Podesta Company
Alexis Podesta has served in senior roles in both the public and private sectors and is known for her talent to skillfully navigate complex policy and political issues. Her broad portfolio has included problem-solving on high-profile policies in both government and the corporate world. Alexis was entrusted by both Governor Gavin Newsom and Governor Edmund G. Brown, Jr. to manage the sprawling California Business, Consumer Services and Housing Agency. Most recently, Alexis was appointed by Governor Newsom to serve on the State Compensation Insurance Fund Board of Directors.
---
Members
Reforma Strategies
Brandon Hernandez is an award-winning communications leader, executive advisor, and political consultant with strong expertise in how to successfully navigate California's political, legislative, and business landscape. Leveraging in-depth knowledge of both the public and private sectors, Mr. Hernandez advises corporations, non-profits, and political campaigns to succeed at the state and local levels. As the Founder and Principal of Reforma Strategies, Brandon Hernandez directs world-class client solutions in the areas of Political Strategy, Public Affairs, Media Relations, Government Relations, Reputation Management and Issue Advocacy.
M Strategic Communications
Shannon has a proven track record of managing large-scale public affairs efforts that successfully position companies, projects, elected leaders and influence public policy-making. Prior to co-founding M Strategic Communications, Shannon served as Deputy Chief of Staff to California Assembly Speakers John A. Pérez and Karen Bass as well as Communications Director for Los Angeles Mayor Jim Hahn. In her roles for these elected leaders, Shannon served as a senior advisor specializing in media relations, message development, campaign strategy, and crisis communications. She also oversaw communications for LAUSD, the second-largest school district in the country.
Chris is a highly experienced public affairs and government relations specialist, with expertise in developing and implementing political and communications strategies. He has overseen complex issues and initiatives ranging from multibillion-dollar public financing deals, representing Fortune 500 firms with complicated government and policy matters. Chris has run numerous complex campaigns, high-profile projects and initiatives, overseeing and implementing communications, messaging, and advocacy.
Bearstar Strategies
Ace Smith is a 40-year veteran of state and national politics and has directed winning campaigns from District Attorney to President. With deep experience on the West Coast, Ace specializes in high-stakes political, governmental, and public affairs campaigns. Over the years, Ace has worked with a roster of clients including Virginia Governor Doug Wilder, Chicago Mayor Richard Daley, Illinois Senator Paul Simon, Texas Governor Ann Richards, Washington Senator Patty Murray, California Governor Gray Davis, California Senator Dianne Feinstein, California Senator Barbara Boxer, Missouri Congressman Richard Gephardt, Howard Dean for President and Hillary Clinton for President. Most recently, Ace has been a key advisor to dozens of California's rising stars of the last decade including US Senator Kamala Harris and Governor Gavin Newsom.
Sean Clegg is a leading national media and messaging strategist who has produced award-winning TV, radio, digital, direct mail campaigns for a variety of candidates, causes, and private sector clients. Sean led message and creative development for Senator Kamala Harris, Governor Gavin Newsom, Governor Jerry Brown, Lt. Governor Elen Kounalakis, Attorney General Xavier Becerra, San Francisco Mayor Ed Lee, Oakland Mayor Libby Schaaf, Sacramento Mayor Darrell Steinberg, as well as dozens of state and local ballot campaigns. During the 2018 election cycle, Sean ran Katie Porter's campaign for Congress and served as general consultant to the DCCC in its clean sweep of battleground races from the Central Valley to San Diego. Over the years, Sean has served as Deputy Mayor for Communications & Strategy to LA Mayor Antonio Villaraigosa, press secretary to the Mayor of San Francisco, and a staff assistant to the US Senate Judiciary Committee.
Juan Rodriguez has an extensive background as a campaign manager and political strategist. Getting his start in politics in a local school board race, Juan quickly rose up the ranks of LA politics and became Antonio Villaraigosa's Director of State Relations where he oversaw an expansive government lobbying effort and served as a senior political advisor on national, statewide and local issues. In 2013, Juan became Senior Advisor and interim Chief of Staff to Attorney General Kamala Harris in the California Department of Justice where he worked on policy, litigation, legislation, and political outreach. In 2016, Juan was campaign manager for Kamala Harris for Senate and led Harris to the largest winning vote percentage by a non-incumbent Senate candidate in California history. Rodriguez was campaign manager for Harris's 2020 presidential campaign.
Erica brings nearly a decade of experience in progressive political campaign strategy, media, management, and team building. She has worked on campaigns up and down the ballot throughout her career, most recently serving at the Democratic Congressional Campaign Committee (DCCC), strategically advising hard to win Frontline and Challenger campaigns from Maine to Arizona and protecting Democrats' House majority in 2020. Prior to that, she helped lead the early states team on Vice President Kamala Harris' presidential campaign in 2019 and managed Congresswoman Katie Porter's historic win in 2018. Prior to managing Katie Porter's race, Erica advised candidates and directed multi-million dollar paid media campaigns for winning candidates, independent expenditures, ballot measures, and legislative campaigns in California.
George's experience includes leading a broad range of advertising and strategic communications initiatives — having worked extensively with some of the country's highest-profile candidates, ballot measures, private companies, and nonprofits. He has overseen hundreds of video production and graphic design projects over the last decade, directing award-winning TV, radio and print campaigns for many of California's top elected officials, candidates, and issue campaigns. Recent work includes campaigns for Governor Jerry Brown, Governor Gavin Newsom, Vice President Kamala Harris, San Francisco Mayor Ed Lee, Oakland Mayor Libby Schaaf, as well as ballot propositions addressing education, criminal justice reform, and the California water crisis, among others. George has a B.A. in Political Science and Spanish from Trinity University in San Antonio, Texas.
Redwood Public Affairs
Over the past decade, Evan has worked alongside some of California's most experienced and influential political leaders and professionals. Prior to founding Redwood Public Affairs, he served as the vice president of public affairs for DeBoo Communications, a leading communications firm in Sacramento. In that role, he helped manage statewide ballot initiative campaigns, lobbied the legislature, developed and managed public affairs programs, and provided strategic consulting for a wide range of clients including Fortune 500 companies, trade associations, and nonprofits. Prior to joining DeBoo Communications, Evan worked in the California legislature for almost eight years as chief of staff and legislative director.
New Momentum Strategies
Dan Seeman brings over a decade of policy and political experience in the Governor's Office, the State Legislature and on the campaign trail. Dan most recently served as deputy cabinet secretary to Governor Newsom where he advised on matters related to corrections, public safety, and criminal justice. Prior to that, Dan was deputy legislative secretary to Governor Jerry Brown, legislative consultant in the State Senate and legislative analyst at the California Air Resources Board (CARB). Dan has been at the center of the most consequential policy shifts in criminal justice and social policy over the last decade, and has been at the heart of state policy making as an advisor to Governors and legislative leaders.